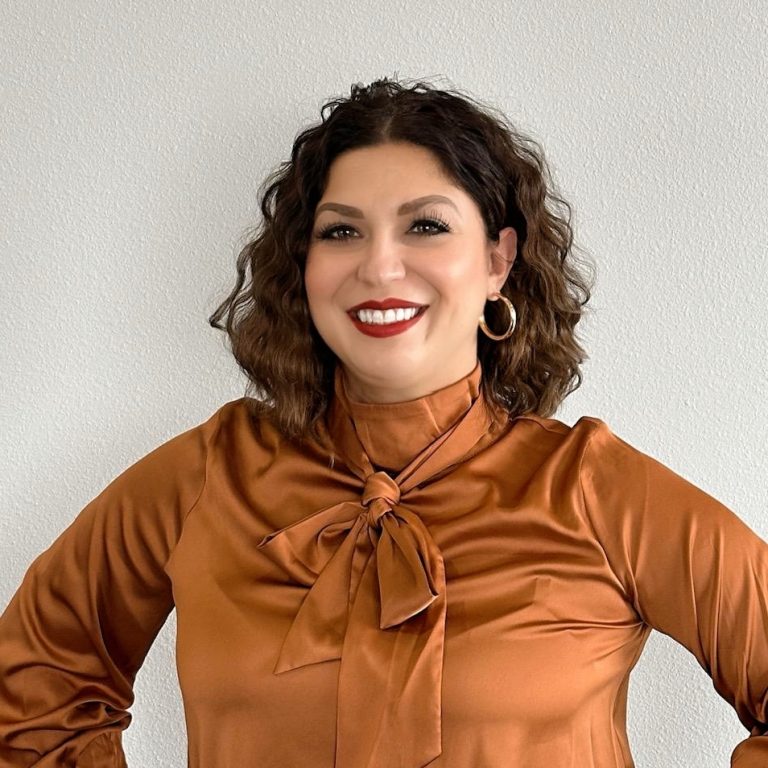 Amy Cisneros is the Executive Assistant to the Chief Executive Officer at RGI providing administrative and coordination support. Ms. Cisneros responsibilities also include office operations, management, technical support, and data analysis. Ms. Cisneros is a member of the Grant-writing Team coordinating with educational and community partners to ensure successful grant completion. Her project management experience is vital in the grant-writing process in tracking and coordinating all aspect of grant development.
Ms. Cisneros is bilingual and a former low-income migrant student from the Yakima Valley with 23 years of successful management and direct service experience. This included working for community-based organizations helping low-income and migrant children and families to access and participate in educational programs. Ms. Cisneros has personally experienced and overcome the various barriers encountered by youth in pursuing higher education. This drives her passion to assist and build the capacity of schools to create a college-going culture and a pathway to higher education for all underserved youth.
As a first-generation migrant student at Yakima Valley College, Ms. Cisneros earned her Associate of Arts degree in Early Childhood Education graduating with honors demonstrating her exemplary academic achievements. Ms. Cisneros is currently pursuing a Bachelor of Art degree in Business Administration at Western Governors University.